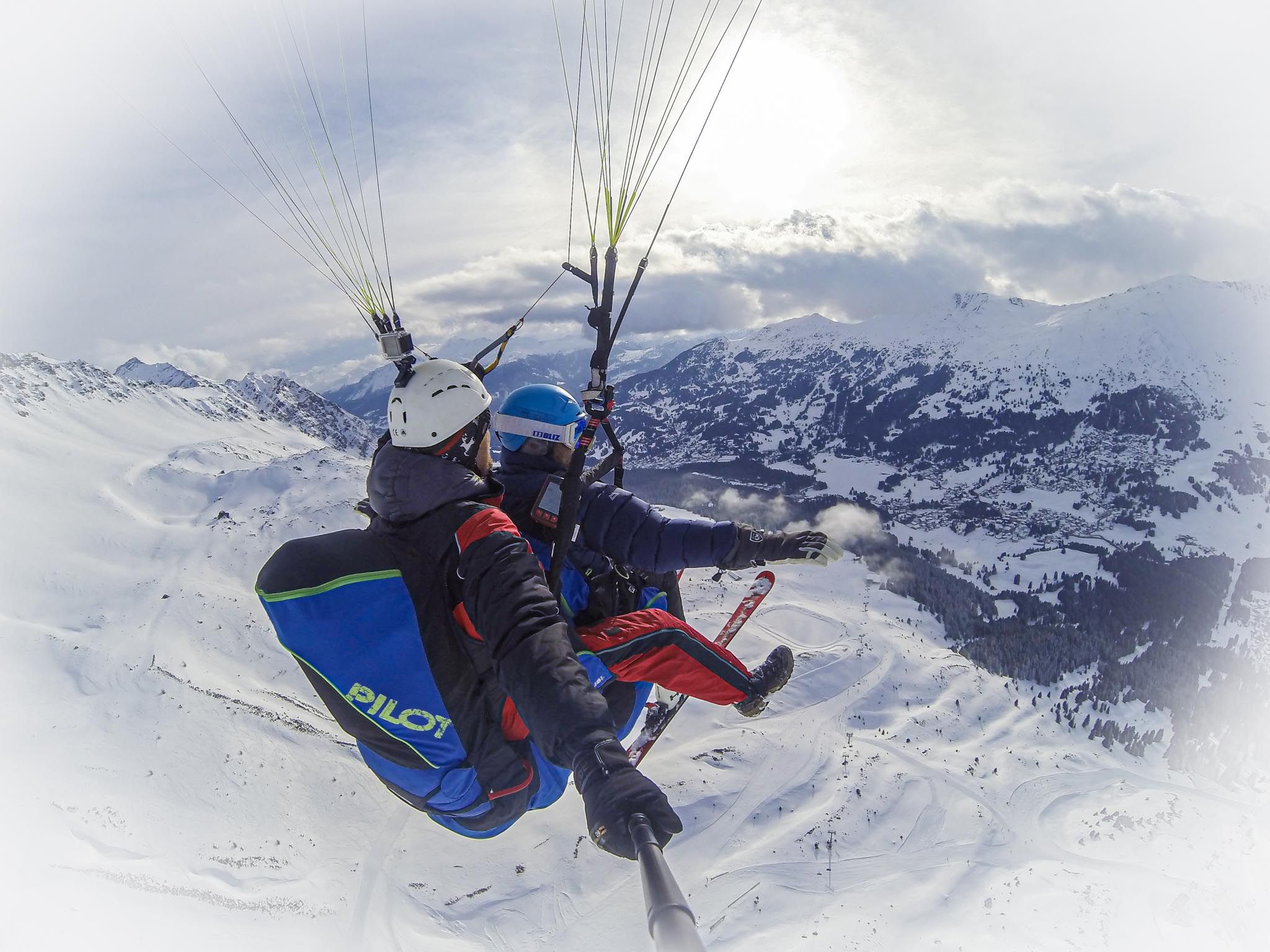 WHO WANTS TO FLY,
MUST HAVE THE COURAGE
TO LEAVE THE GROUND.
Freely translated from: Ludin, Wo sind die Freundbilder?, Verlag P. Rothenhäusler, 1994
Since time immemorial we have dreamed of flying. We're going to help you make that dream come true. Soar with us into the air and enjoy the wonderful bird's eye view.
Paragliding gives you the opportunity to experience nature from the air, without the annoying sound of engines.
Since many years paragliding is my passion and I would like to share it with you.
Thanks to my years of flying experience you are in the best of hands with me.
Every season has its charm. That's why I'm paragliding all year round.
My main flying areas are Lenzerheide and Churwalden. You want to fly in another area? Contact me for further details.